Featuring voice work and original songs by Jer & Kev (Manifest Destiny), Sammy & Bear is a live-action children's TV series that follows the imaginative lives of two teddy bears who learn how to solve problems, understand the world, and be good friends.
From the mind of Jesse GrothOlson, this puppet-driven show combines the heart of Winine-the-Pooh and the riotous wit of The Muppets, featuring all of the fanciful adventures, physical comedy, and innocent misunderstandings that come with being stuffed.
---
Currently in development. Contact us for more information and a sneak peek at the inventive and unique cinematic style being crafted for Sammy & Bear.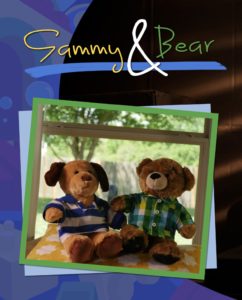 TV Series (in development)
Created by Jesse GrothOlson