A deadly creature is on the loose and the workers at Mt. Diablo Power Plant have no idea what's headed their way. It's the ultimate power struggle as they battle the monster, each other, and their own inner demons.
Premiering in July 2007, Project X was one of the world's first "web serials" — a feature-length story released online in short five-minute episodes. In its first six months online, the serial was watched by more than a million viewers worldwide and was the highest-rated web series on YouTube, leading the site to call it one of "the best dramas the web has to offer."
The complete serial can be viewed online at WebSerials.com.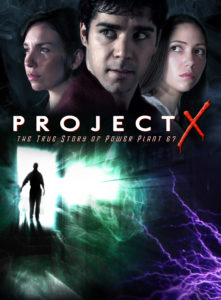 Serialized Feature Film
(More at IMDb)
Directed by Joshua Sikora